I'm a proud geek, and a well rounded one too.
I enjoy lots of things other than miniature wargaming, specially boardgames, FPSs and Role-playing videogames.
I like films and comics too, and here I'll share with you my favourite webcomics.
Miniature e wargames non sono le mie uniche passioni. Adoro i giochi da tavolo ed i videogames, specialmente gli RPG ed i FPS.
Mi piace moltissimo andare al cinema (salasso monetario a parte) e seguo vari fumetti.
Ho deciso di condividere con voi i webcomics che preferisco, anche se sfortunatamente sono tutti in inglese.
TwoKinds: Anime-style comic. Tiger-girl for the win!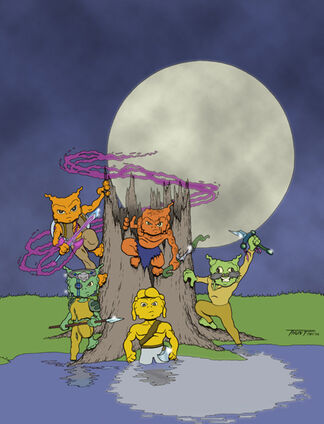 Goblins: D&d-esque approach to a (silly) story.
Girl Genius: Steampunk comic.
Grrl Power: Superheroes and comic shop owners.
Dominic Deegan: Oracle for hire. Great story and puns.